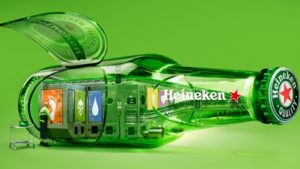 This time, members of the LIFE-Brewery project have travelled to Amsterdam to meet with Heineken (www.heineken.com).
During the meeting the representatives of Heineken presented an overview of the company, with a special emphasis on its strategy of sustainability towards zero waste.
The representatives of the LIFE-Brewery presented the main lines of the project as well as the progress made so far. The different aspects of the proposal for the valorisation of beer by-products were also contrasted as ingredients for aquaculture proposed in the project and in particular the process and technology proposed.
We both acknowledge that the LIFE-Brewery and Heineken project have a similar vision of the needs of the sector and that a very fruitful collaboration between both can be achieved.