LIFE Brewery project collaborates with other projects with similar goals or methodologies in order to establish synergies and create a network that improves all parts:
2020
LIFE Foster

Co-financed by the EU Commission LIFE Programme and led by the Italian network for VET, ENAIP NET, the LIFE FOSTER project aims at reducing waste in the restaurant industry.
The project focuses on these main fields: TRAINING AND EDUCATION, PREVENTION AND COMMUNICATION.
The interconnection between environmental, social and economic dynamics identifies training and education as key instruments to implement the 2030 Agenda for Sustainable Development by the UN (SDG 2 Zero Hunger; SDG 12 Responsible Consumption and Production).
The project will be implemented in the following countries: France, Italy, Malta, Spain.
LIFE FOSTER consists entirely of direct and indirect actions aimed at raising awareness about the problem of food waste and optimal food storage.
Since various initiatives have already been undertaken in several EU countries to raise awareness among citizens, producers, canteen and supermarkets, the LIFE FOSTER project has chosen to target the restaurant industry. 
Life Foster will complement the other initiatives taken and will be able to fight and complete the missing chain link: downstream respect to producers and upstream respect to citizens.
---
LIFE  MCubo
The main objective of the MCUBO Project is to minimize the environmental impact related to water management in the subsectors with the highest water consumption (meat, juices and canned vegetables) through an effective demonstration, at 3 industrial plants, of an integral management system based on:
The implementation of a new low-cost wireless monitoring technology, Plug&Lean system.
Detailed modeling of the sub-sectors´ processes, that will serve to propose improvement actions and demonstrate its effectiveness before being implemented (easing the decision making and minimizing risks).
Specific water management implementation on continuous improvement process in the three demonstrators companies.
---
2019
LIFE Waste4Green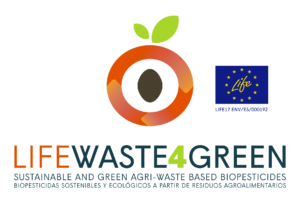 The main objective of WASTE4GREEN Project is to mitigate adverse effects on Environment and Human Health of chemical origin pesticides, currently used in stone fruit crops 'protection.
It will be proved the effectiveness of two pesticide formulates form natural origin, safe and sustainable, whose active ingredients will be obtained from agro industrial by-products that will allow us to replace chemical pesticides used at present in stone fruit crops. Formulates will be open to be commercialised in EU at later stages of the project.
This aim is lined up with EU environmental policy in terms of chemical products, mainly with Regulation (CE) n.º 1907/2006 (REACH) and Directive 2009/128/CE. Within the EU Basis Frame of Environmental Policy, WASTE4GREEN fits in some objectives with General Program of Union Action in terms of Environment till 2020, and with Roadmap towards an efficient European use of resources.
Specific objectives of this Project are:
– Prove that the use of the two bioactive formulates produced is safer, for environment and human health, than the utilization of chemical origin pesticides, since potentially they show lower toxicity than conventional ones.
– Demonstrate that as much extracts as formulates show biocide activity against stone fruits bull's-eye pests and illnesses.
– Confirm that formulates´ efficacy is replicable and transferable to other crops and EU countries.
– Improve food safety, producing residues-free fruit.
– Assure selected residual biomass supply as raw material, and scale up of bioactive compounds ´extractions at pilot scale.
– Determine synergies among bioactive principles of natural extracts.
– Perform activities that allow and assure sustainability and transferability of final products, throughout a Dissemination and Exploitation Plan that permit a long term continuity of project results.
– Identify positive environmental impacts on biodiversity and climate change of new formulated products.
– Identify synergies of the use of these two new formulates with other agro-environmental practices.
---
LIFE iCirBus-4Industries
The LIFE iCirBus-4Industries project will demonstrate the use of fly ash from forest biomass power plants as an adsorbent agent for heavy metals and other organic materials in sewage sludge. This will make the sludge suitable for the production of low-impact fertiliser. In a second stage, the project will also demonstrate the viability of a further use in recyclable construction materials of the used biomass that contains heavy metals and organic pollutants from sewage sludge.
The project will first characterise the sewage sludge and the forest biomass fly ash. Then, the two-phase sludge treatment to reduce the presence of heavy metals and other contaminants will be validated at laboratory scale. The project will then scale up the process in a prototype sewage treatment plant with a capacity of 100 kg/hour of clean sludge.
---
Circular Agronomics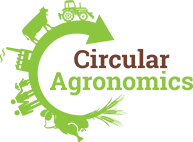 The main objective of Circular Agronomics is to facilitate the development of smart, sustainable, resilient and inclusive economies that are part of circular and zero-waste societies. wide objective will be achieved by focusing on 4 specific objectives:
Increase the understanding of C, N, P flows and the related potential to reduce environmental impacts at farm and regional level under different bio-geographical conditions.
Closing loops within cropland farming, from livestock to cropland farming and to increase the reuse of waste/wastewater from food-industry to improve soil fertility and to increase nutrient use efficiency.
Highlight the performance of different prototypes of agro-ecological systems and increase sustainability of food production in the EU.
To contribute to the improvement of the European Agricultural Policies by providing evidence based, farmer led and consumer relevant recommendations for the agri-food chain.
---
FunBrew

The focus of Funbrew is the establishment of bioprocessing technologies, such as controlled fermentation, able to transform the properties of the brewer's spent grain enhancing its processability. The mission of Funbrew is to integrate both fundamental and applied research to use the potential of breweries side streams and to enable the development of more sustainable food systems. The use of spent grain proposed in Funbrew follows a "closed-loop" model expected to have a positive impact on environment and nutrition, making more of a good resource. Bread, pasta and breakfast cereals nutritional value can increase, delivering healthier products to everybody.
---
LIFE AQUAPEF
The LIFE AQUAPEF project will develop a methodology and tools to support the implementation of PEF into the Mediterranean aquaculture sector. This will involve establishing a framework that all stakeholders are happy with, designing a standardised data collection protocol for aquaculture inventories and obtaining representative datasets for Mediterranean fish farms. These will be used to develop protocols for evaluating environmental performance, identify improvement strategies with the greatest environmental impact reduction potential and propose biological or ecological impact categories to complement the PEF evaluation.
---
2018
TAPAS
TAPAS is a four-year EU Horizon 2020 collaborative research project, which began in March 2016. It aims to promote and consolidate the environmental sustainability of the European aquaculture. Aquaculture is the fastest growing food production sector in the world. However, the EU self-sufficiency in terms of seafood is low, with nearly 70% of the seafood consumed being imported. To turn this situation, EU member states prepared national strategies for an ambitious 25% growth by 2020. The TAPAS project will provide scientific research data to support this action.
---
LIFE BAQUA
The main objective of LIFE BAQUA project is to establish a new circular economy approach to take advantage of wastes from banana plantation (pseudo stem of the plant). From this pseudo stem, and using mechanical processing, two different raw materials are obtained: high quality natural fibres from one side and the residual pulp on the other side. Treated fibre is going to be used to obtain natural reinforced composites, which, as such, may be applied to the automotive sector, as well as bio-based films, which can be employed, among other applications, in the plantation for agricultural use and in the packaging of fish feed. With the residual pulp, as a great technological innovation, it will be held the development of antioxidant additives which serve as a supplement in the production of fish diets for aquaculture.
---
LIFE Refreshement
The main objective of LIFE REFRESHMENT is to develop an innovative method for the reuse of spent grain as a raw material for the production of two types of non -alcoholic beverages. The first will be a clear organic fermented and carbonated drink. The second will be a healthy cereal-based breakfast drink, containing fibre and probiotics. Moreover, the by-products generated during the production of the healthy beverages from spent grain will potentially again be re-used for the production of cereal bars.
---
DiscardLess
The aim of DiscardLess is to provide the knowledge, tools, and methods required for the successful reduction of discards in European fisheries. To achieve this, DiscardLess is working through collaborations between scientists, stakeholders and policy makers to support and promote practical, achievable, acceptable and cost-effective discards mitigation strategies, and to make the EU landing obligation functional, credible and legitimate.
---
LIFE FOODWASTEPREV

The LIFE-FOODWASTEPREV project aims to change attitudes to food waste in Hungary, leading to a reduction in the quantity of such waste generated by Hungarian households. Specific objectives are as follows:
To raise awareness about food waste among primary school children;
To establish four working groups to develop good practices for stakeholders in the food chain;
To feed conclusions from the working groups into the legislative process on food waste;
To network with other EU countries to learn from their experiences of food waste prevention campaigns;
To widely disseminate the results of the project by networking with organisations across the EU.
---
LIFE Pla4Coffee

LIFE-PLA4COFFEE project n. ENV/IT/000744 will validate the use on industrial level of new polymer formulations with improved functional properties and based on commercial poly(lactic acid) (PLA) grades primarily for the production of compostable coffee capsules but also for the production of other consumer goods.
The technical results, expected within the two years of the project, can be summarized as follow:
A fine-tuned PLA formulation able to meet processing conditions and performance criteria;
Prototypes of new coffee capsules with 100% fossil feedstock reduction and the same, if not improved, performances;
A specifically designed pre-industrial compounding plant;
Moulding and compression technologies adequately adapted to the new material and demonstrating the feasibility of the new solution to the whole plastic industry.
---
Refresh

REFRESH is an EU research project taking action against food waste. 26 partners from 12 European countries and China work towards the project's goal to contribute towards Sustainable Development Goal 12.3 of halving per capita food waste at the retail and consumer level and reducing food losses along production and supply chains, reducing waste management costs, and maximizing the value from un-avoidable food waste and packaging materials.
---
LIFE Yeast
LIFE YEAST aims to develop a new methodology to process (hydrolise) BSY into valuable constituents that can be used as raw materials with high market value in a wide range of industrial applications. The constituent parts include customised yeast extract , yeast cell wall , partially autolysed yeast, and bioactive peptides.
---
Diversify
The combination of biological, technological and socioeconomic research planned in DIVERSIFY are expected to support the diversification of the aquaculture industry and help in expanding production, increasing aquaculture products and development of new markets. Research will be carried out in the scientific disciplines of reproduction and genetics, nutrition, larval husbandry, grow out husbandry, fish health and socioeconomics (including final product quality).
---
LIFE ALGAECAN

The LIFE ALGAECAN project (LIFE16 ENV/ES/000180) will promote the fulfilment of important directives and EU priorities, such as the Water Framework Directive 2000/60/EC, the Directive 1999/31/EC on the landfill of waste, Directive 2008/1/EC on the integrated prevention and pollution control (IPPC) and Directive 2009/28/EC on the promotion of the use of renewable energies in the European Union by treating fruit and vegetable processing wastewaters industry through solar-powered micro-algae plant.
The technology to be applied in the project is an innovative concept for wastewater treatment, reuse and resource recovery to obtain a high quality water stream and reusable. The treatment proposed for high loaded and salty effluents is simple, from a technological point of view, with low costs associated to the treatment (both process and energy) and it would be carried out in-situ. The prototype will be powered by renewable energies (solar energy supported by biomass), which will minimise the carbon footprint and operating costs of the process. The final effluent quality will be very high, allowing reuse for equipment cleaning and irrigation purposes.
---
LIFE Beverage

LIFE BEVERAGE PROJECT  aims to reduce the emission of greenhouse gases caused by beverage production through a new process technology that will be piloted at breweries in Belgium and UK.  The fundamental principles of the most energy consuming step in the brewing process are being questioned and carefully re-verse engineered. The main objectives of the project are to reduce water usage to a leading-edge 3.2 hectoliters per hectoliter of production, the energy usage by at least 10% per hectoliter of production on top of the level and finally, the greenhouse gas emissions in beverage production by another 10% per hectoliter of production.
---
Agrocycle

AgroCycle is a  Horizon 2020 research and innovation project addressing the recycling and valorisation of waste from the agri-food sector. The project takes a holistic approach to understanding and addressing how to make best use of the full range of waste streams associated with the agri-food industry. It will deliver the AgroCycle Protocol, a blueprint for achieving sustainable agri-food waste valorisation.
---
Parafish Control
The overarching goal of ParaFishControl is to increase the sustainability and competitiveness of the European aquaculture industry by improving our understanding of fish-parasite interactions and by developing innovative solutions and tools for the prevention, control and mitigation of the most harmful parasitic species affecting the main European farmed fish species.
---
LIFE Enviphage

Bacteriophages (or phages) are organisms that infect and destroy target bacteria. In recent years, bacteriophages have been postulated as alternative to antibiotics in aquaculture. At low scale, researchers have obtained very promising results, but utilization at industrial scale will require knowing the environmental impact of phages, especially on bacteria ecology. This project seeks to address this gap between laboratory and industrial scale treatment. Based on genetic technologies, this project will study the effect of bacteriophages on environmental and intestinal bacteria communities.
---
PerformFISH
PerformFISH has the direct support and endorsement of the MMFF industry, with producers' associations from Greece, Spain, Italy, France and Croatia directly involved as partners in the project. 92.8% of all sea bream and sea bass production in the EU is represented through their membership. Their involvement will ensure that the needs of the sector are met and knowledge is transferred effectively to their members. PerformFISH will work to ensure sustainable growth of the MMFF industry, based on consumer perceptions and real market requirements. It aims to support fish farms to operate not only in optimal economic and environmental conditions, but also in a socially and culturally responsible manner.

---
LIFE Answer
LIFE-ANSWER will demonstrate an integrated and innovative technology for treating wastewater from breweries, and other food and drink sectors. In particular, the proposed technology will combine electrocoagulation and bioelectrogenesis microbial treatments for the complete (100%) removal of wastewater pollutants.
---
MedAID
MedAID (Mediterranean Aquaculture Integrated Development) is a four-year project, funded by the European Union in the frame of Horizon 2020, grant agreement number 727315. The goal of MedAID is to increase the overall competitiveness and sustainability of the Mediterranean marine fish-farming sector, throughout the whole value chain.
---
LIFE Vertalim
The European initiative LIFE VERTALIM is intended to alleviate the problem of the impact caused by discharges to the collector from fish canning companies through the controlled integration of their wastewater into the urban sanitation system.
---