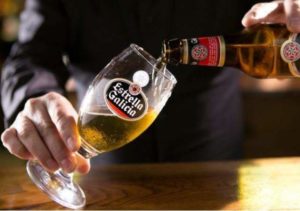 We continue with the presentation and contrast of the LIFE-Brewery project with the different stakeholders of this project. On this occasion, members of AZTI have met with Susana Rodriguez, quality director of Estrella Galicia (estrellagalicia.es).
During this meeting, the progress of the project has been presented and some points of interest for the brewing industry have been contrasted with the proposal for the valorisation of beer by-products as aquaculture ingredients that are proposed in the project.
It has been a very useful and interesting visit to ensure the results of the project are applicable and close to the reality of the beer industry.